Developing a Client Engagement Strategy
Overview
As MSPs work to grow and develop the relationships they have with their customers, they often look to enhance their client engagements. Many questions are discussed regarding what these changes should look like, the tools used to manage and deliver them and the specific impact on staff activities. The journey to answering these questions can be confusing and drawn out and while your team makes this journey your competitors via for your customers, opportunities are missed and money is "left on the table". Developing a comprehensive approach can cost your organization in the most expensive way: time. Many MSPs spend 18-24 months building these new business programs only to find the effort drained their internal resources, competitors beat them to market, or they were unable to keep pace with changes and have little to show for their work.
MSPL is here to help you share your value with your clients and help them achieve their goals. We will walk with you through the four pillars of the Humanize IT Framework: Strategy, Architecture, Service and Risk. We can help you understand how these categories can exponentially expand and grow your offered services and solutions. We exist to bring MSPs and clients together through one-on-one help. If you already understand the value of developing truly strategic engagements, you know that you can't wait on long-term business development projects. You need to act now to capitalize on your opportunities.
How Coaching Works
You need to set clear goals for your MSP regarding Strategic Client Engagement Strategy. Following popular trends or "best practices'' will leave you wondering about what specific actions you need to take and what you are going to achieve.
Strategic Goals should be centered around
Documenting clients business KPIs

Building Business Risk Matrix regarding technology

Identifying critical business functions and their required technologies
Analyzing new business opportunities for technology enhancement

Creating ROI models for key technology projects

Assessing key LoB applications for gaps or inefficiencies
Implementing the Humanize IT Framework and utilizing the Humanize IT reports allows you to engage with your clients and address all the areas of their technology needs. By understanding their needs and using a business-focused approach, you can help your clients achieve their goals.
Key elements of Strategic Client Meetings:
Communicate effectively with executives at all levels.

Understand basic business principles and ROI.

Provide technical and risk analysis.
Facilitate conversations, document objectives and manage progress.

Participation from the client's management team.

Invest time to define and work on Strategic Objectives.
Center your strategic goals around clear, achievable metrics to give your clients clear deliverables to shoot for.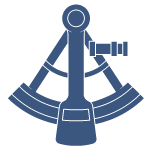 Humanize IT Framework
Bridge the gap between business and technology by discussing service, architecture, risk and strategy, all personalized to fit your client's unique needs utilizing your stack. Save the day with the professional look and intuitive feel of our new dashboard, allowing clients to easily make decisions.
Architecture
Evaluate the technology solutions your clients have and clearly identify the ones they need.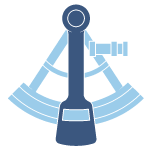 Overview
Determining what technology solutions need to be present within your organization should always be focused on your goals. Not every company needs a real-time tracking app or a completely automated customer service portal. Why? Because those technologies don't support the way every company does business. For other companies, those types of solutions may be the cornerstone of their business. Our objective is to identify and manage technology solutions that support the business. Without the proper Architecture plans, people and processes lack the tools to be successful.
Requirements
Architecture assessments require a mix of both technical and strategic elements. If the goal is to provide the technology solutions to meet the strategic objectives, then you need to determine not only what is present in the environment, but what it does to provide value.
Clear expectations for each team member

Defined scopes and technology stacks

Tools to facilitate data gathering in a scalable manner

Communication to define goals and timing

Client resources to provide contextual information.
Deliverable
Complete solution stack adoption assessment for your MSP

Process to identify and prioritize projects

Technology Roadmap for each of your clients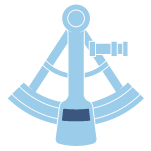 Service
Understand how your clients are using technology and uncover areas for expanding services or support.
Overview
The Service Pillar encompasses all the activities which utilize technology solutions. These activities are conducted by both the client and service provider. The value of technology is only realized when organizations can utilize it to meet their needs. Regular evaluation of technology services allows companies to realize gaps that are limiting the impact technology should be having on their business goals. The Services assessments go hand-in-hand with Architecture assessments so that a complete solution can be implemented with organizations. Many times you must first understand WHAT technology is present within the organization before you can fully understand how you can USE the technology.
Requirements
Service assessments will normally build on an Architecture assessment, but they can also be effective at showing what would be possible within an organization and are commonly used in pre-sales engagements.
Staff that understand the features and service levels of your products

Staff that can communicate these value propositions to clients

Clear communication to internal teams regarding service levels and deliverables
Deliverable
Complete service adoption assessment for your MSP

Process to identify missing service solutions

Measurable adoption score across all of your clients
Risk
Ensure current and future problems are targeted and managed so your client's business can move forward smoothly.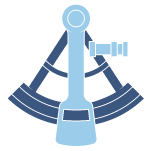 Overview
Service "Nothing ventured, nothing gained." This saying may apply to just about everyone utilizing modern technology solutions to meet needs today. If our job is to position technology to help our clients meet their needs then we also have the responsibility to ensure that those technologies are protected — whether the risk comes from a malicious party, acts of nature or simple mistakes. Our first step needs to be to identify the risk so that not only a response can be proposed but a response that matches the level of risk. Currently we are using the NIST Cyber Security Framework. This tool allows us to approach this task with an objective analysis and confidence that it is a complete assessment. Compared to the Architecture and Service Pillars, our response to elements in the Risk Pillar may fall into more of a management than a hands-on approach. Either way, the goal is to identify the Risk and then position an appropriate response.
Requirements
Service A thorough Risk assessment will typically utilize the broadest skill sets of your teams. Needing specific technical skills, operation understanding, strategic awareness, a complete assessment will also require participation from your client to set the appropriate appetite for risk.
Qualified Technical Security Professionals

Operations staff that understand the goal and are part of the solution

Clear expectations with technical teams regarding responsibilities

Well informed clients with the authority to set priorities for risk management
Deliverable
Defined Cyber Security Assessment for each client

Measurable Risk score based on NIST standards

Cyber Security Roadmap to meet individual client needs
Strategy
Discover your client's destination and show them how best to get there, from deploying new equipment to finding software that best supports their employees.
Overview
Technology Strategy is focused on positioning technology solutions to support and enhance the business objectives. What are the business objectives? If you don't know these targets, how can you best align the right solutions? The goal is not to become an expert in the individual business, but to be the expert in technology alignment.
Requirements
To be able to have strategic meetings with clients you need to ensure you have people, process and participation
Staff that can communicate effectively with executives at all levels

Staff that understand basic business principles

Resources available to those staff that can provide technical and risk analysis

Tools to facilitate conversations, document objectives and manage progress

Executive-level participation from the client's management team

"Buy-in" from all parties to invest the time to define and work on the Strategic Objectives
Deliverable
Defined Strategic Business Review Process

Defined roles and responsibilities

Scalable process to create technology alignment
Implementing the Humanize IT framework and utilizing the Humanize IT reports allows you to engage with your clients and address all the areas of their technology needs. By understanding their needs and using a business-focused approach, you can help your clients achieve their goals.
Find the right coaching plan for you.
Coaching Options:
One Pillar: $1500

All four Pillars: $5000

Custom coaching: Contact Sales