Getting Started
2020Q1 Update on the Legacy Plans
We have updated the MPD to include an individual plan for the
Personal Legacy Plan
and an individual plan for the
Business Legacy Plan
. Previously those plans were listed in 1 combined widget. We needed to separate them to align with our planning structure. You will now be able to add tasks for each individual legacy plan.
What to do?
If you did use the Combined
Personal/Business Legacy Plan
Widget in your MPD, and copied your plan information to that widget, you are able to move the data to the NEW individual plan(s) and
delete
the combined plan widget, OR you have the option to keep your combined widget as it is.
How to Delete the Personal/Business Legacy Plan Widget?
Just open the Table of Content on the left-hand side, locate the widget and remove it with the trash-can or hide it .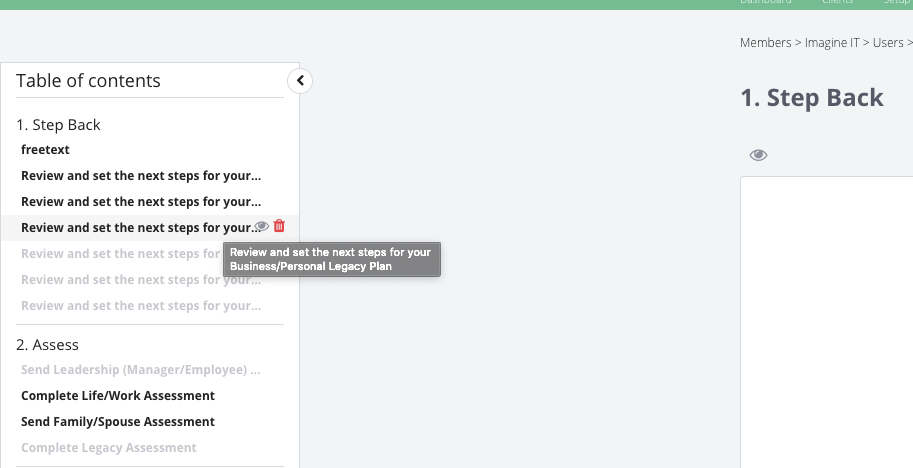 The 5-Step Quarterly Planning Process