Invest in your employees with the help of Humanize IT
Imagine having a team of employees in which each individual exhibits technical ability, salesmanship, and business acumen. It sounds a lot like a unicorn; too good to be true. However, it's possible to transform your employees into a team of unicorns with Humanize IT. We have developed a framework that can turn any tech or account manager at any MSP into a world-class vCIO in under an hour. Our current members are closing more projects per meeting than they ever have before – and they aren't adding new hires. The members of Humanize IT are finding success by utilizing our framework to change the narrative, and you will too.
Check out our award-winning 5-minute pitch and get a demo today!

Empowered employees are second to none. Humanize IT offers free online courses, webinars from IT professionals, informational discussions, and more to help your team become a better resource to your clients.

Grow your network when you connect with our community of hundreds of like-minded, IT professionals. Sign up for live events, watch our podcast on-demand, catch up on the Humanize IT blog, and more.

Listen to the Weekly Podcast
Every week, Humanize IT launches a new episode of our podcast covering all things IT, from the newest tools and software to client meetings and relationships. Plus, we have hundreds of previous recordings available on-demand, so you never have to miss an episode.
Scan the QR Code to Bring the Unicorn to Life #unicornsarereal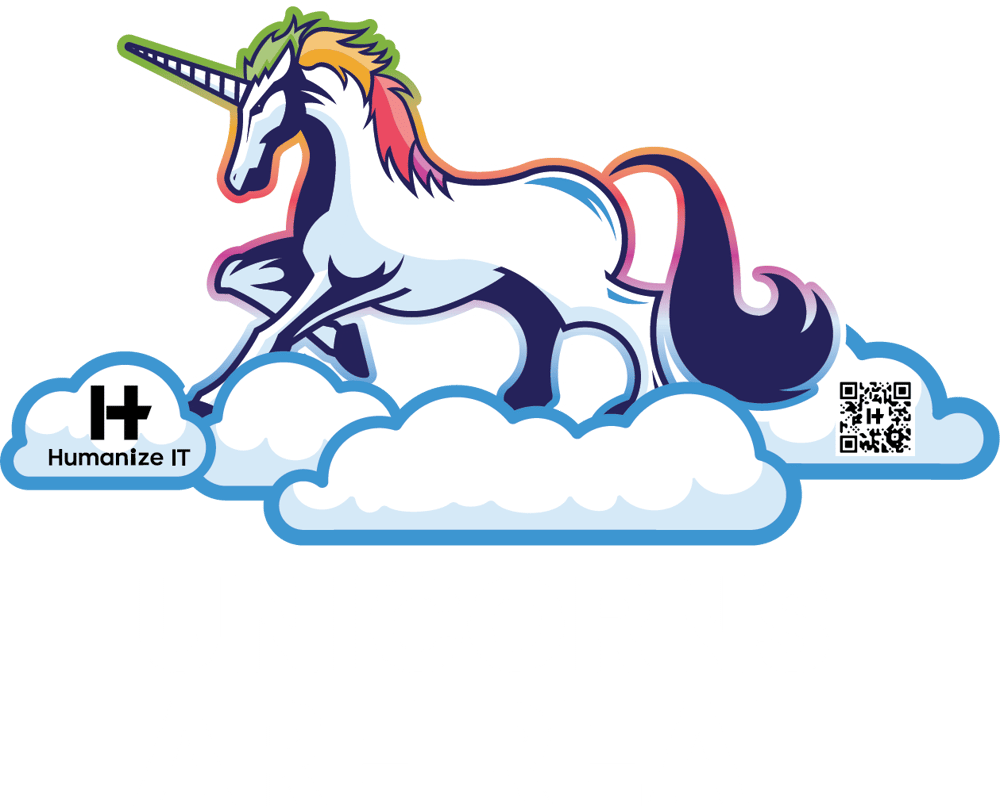 Join Our Community Today & Subscribe for Updates